Review: The Fate of The Furious (2017)
The Fate of the Furious
Directed by F. Gary Gray
Another year, another run down the track with "The Fast and Furious" crew in the latest installment of this long running series that is showing some major tread wear but has enough mileage to make it work – though only diehard fans and casual moviegoers need fuel up.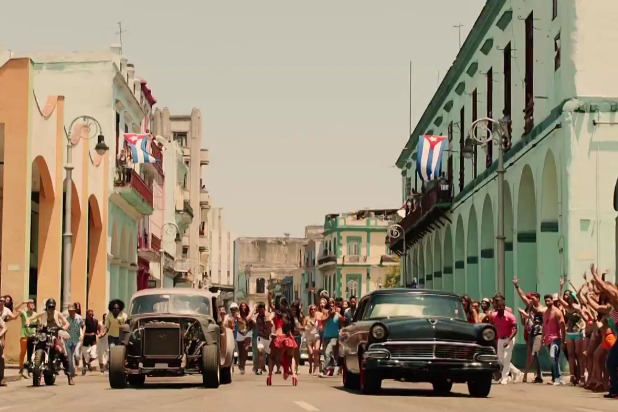 The high octane opening in Havana street race is impressive with honeymooners Dominic Torretto (Vin Diesel) and Letty Ortiz (Michelle Rodriguez) living it up before an abrupt intercession from the mysterious Cipher (Charlize Theron) who draws Dom into a deadly game of cat & mouse and divides his family as they join in the white knuckle ride. The plot itself is pretty much paper thin as is to be expected but as is par for the course, there are enough beautiful locations, automotive action and domino style scenes, that if it certainly isn't missed. Like most modern films, the trailer spoils so many of the big marquee sequences but "The Fate of the Furious" still manages to surprise with a couple impressive set pieces that were simultaneously laughable and exhilarating. Of course, when you are willing to suspend disbelief and let in the absolute lunacy and ludicrous nature here, there is definite fun to be had.
The cast chemistry is remains solid and the bedrock of the property (besides the obscene amount of James Bond vehicles, gadgets and daredevil antics) but it's the return of Mr. Nobody (Kurt Russell) who Jack Burton's his way through every scene much like in "Furious 7" albeit in a stylish suit as opposed to his trademark tank top but with the same devil may care attitude. Though not equally impressive, Charlize Theron's hacktivist Cipher is well done but whose impact is lessened as the character alternates between a few genuinely unnerving moments and the cartoonish criminal mastermind trappings that checker all the F&F movies. Finally, Jason Statham seems to have been reinvigorated by the hilarious caricature of himself in the underrated "Spy" and continues to ramp/vamp it up, making him a total ham and highlight here. It wouldn't be right not to mention that as this is the first film without Paul Walker's presence (besides "Tokyo Drift") it shows – the surviving members don't dishonor his memory but you can tell that even in such a popcornball picture, his absence is distinct and some of the already uneven elements are exacerbated from it.
Director F. Gary Gray, hot off the success of "Straight Outta Compton" as well as a string of previous hits does an admirable job but there's only a couple scenes in Chris Morgan's script that pack any punch that isn't superficial or superfluous. While one cannot expect more than to scratch the surface of potential deeper themes or heavier subjects, the villainous Cipher had a back story and impetus that could have explored a great deal more, especially since the 2 hour running time felt like 2 ½ so the extra meat could have been added to the bones of an already bloated picture without detriment.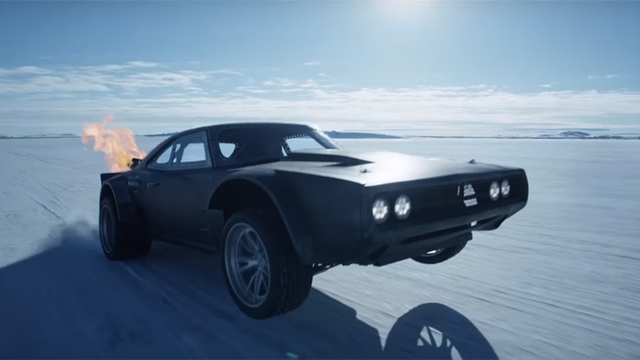 In a little over 15 years, the franchise has already accrued 7 sequels and ballooned from a relatively low budget action series to an over the top blockbuster empire with this current installment costing over 250 million to produce; it could be argued that earlier efforts were better but due to the source material, it feels like a logical progression. While never having a huge amount of interest in the Fast and Furious franchise, if you are looking for big dumb fun this spring (and you haven't checked out the vastly superior "Kong: Skull Island") then this might be right up your lane, especially for those with a taste for bullets & octane…